Beads of Courage Pumpkin patch
A fun Act of Courage bead to make for Beads of Courage.
Click on the picture to open PDF file.
Enjoy!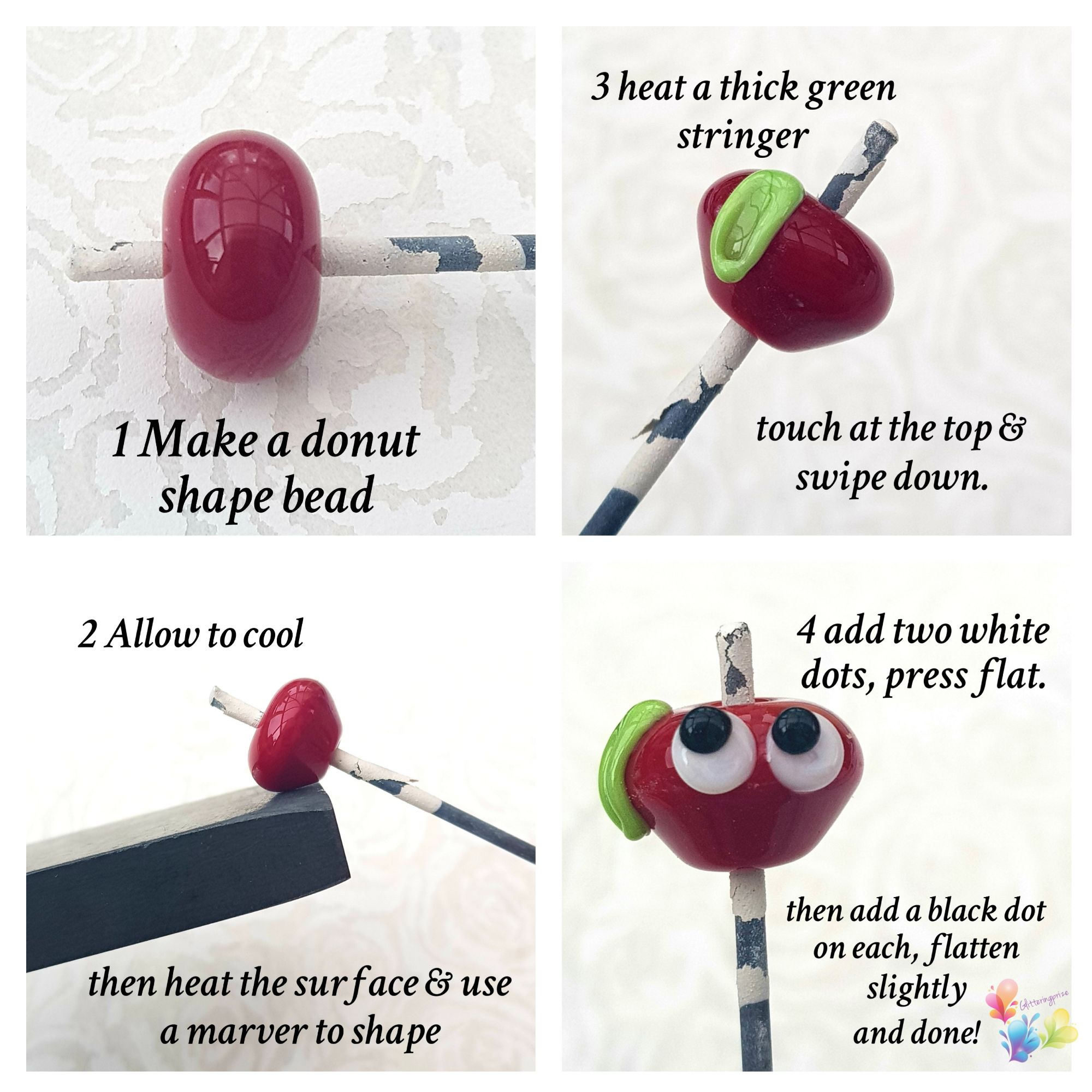 A simple 4 stage picture tutorial showing how to make a kawaii apple bead, these make perfect beads for Beads of Courage and I hope that it will inspire both lampworkers and polymer clay artists!
Tutotial bundles with contributions by many lampwork artists to help support the work of Beads of Courage!
One Hundred (100%) percent of the proceeds of the sale of this book goes to Beads of Courage. Each artist contributed their time and talent. Soda Lime Times is proud to be part of this new venture and hopes that everyone will enjoy this fun and happy collection of kid-friendly beads.
Every time a bead is given, courage is honored, suffering is alleviated, resilience is strengthened, and the experience of human caring is affirmed. Every Beads of Courage Program integrates the use of beads, the earliest art form known to humans, as visible, tangible symbols of human experiences that need and deserve to be expressed.
On Any Given Day, Beads Of Courage Helps
60,000 Children And Teens In 9 Countries Tell Their Stories Of Courage
14,000,000 Beads Given Annually
60,000 Children Supported Daily
400 Member Hospitals Worldwide
20 Arts-In-Medicine Programs
7 Fulltime Clinicians On Staff